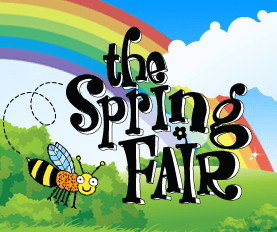 Consider Helping Out at the Wyngate Spring Fair!
 Sign up to DONATE A CAKE to the Cake Walk  by clicking  here! 
Adult Volunteers (parents, grandparents, etc) can sign up to volunteer at the fair here !
High Schoolers and Middle Schoolers can sign up here to volunteer at the Spring Fair (and earn SSL hours)! 
If you have a tent/canopy that you can lend to the PTA for the Spring Fair, please email Jen Boland at [email protected].
THANK YOU!   There are still opportunities for 2017 Spring Fair Sponsorships! Email Caryn Reitkopp at  [email protected]  or Amy Miller Jackson at [email protected]   for more information on how your business can be a corporate sponsor!  New this year:  Sponsors' business logos will go on the Spring Fair T-Shirts!
See you at the fair!!
See below for Spring Fair Details!
———————————————————————————————
2017 Wyngate PTA Spring Fair!
Saturday, June 3, 2017 from 11am to 4pm!
$20 Wrist Band Entry for Kids 2 and Older (Kids under 2 are free)!
        *Wristbands give kids unlimited turns on mechanical rides, inflatables and games (except for the cake walk)!
Save time and buy your Wristabands ahead of time!
Wristband pre-sales are before/afterschool on June 1 and 2.  You can also buy Raffle Tickets and bid on Silent Auction Items at this Time!
Bring extra money for Food Trucks, Raffle, Cake Walk, Silent Auction, Neighborhood Vendors and more!
Wyngate PTA Spring Fair:  Fun for All Ages!
Food Trucks  *  Photo Booth * Cake Walk  * Lots of Games  * Cotton Candy     Popcorn  * Rides  *  Bounce Houses  * Face Painting/tattoos/nail salon   * and much more!
————————————————————————————————-